Wool Room Deluxe Washable Wool Mattress Protector
Introducing Wool Room Founded in 2008 by a Bradford wool merchant family. Backed by 150 years of sourcing the finest wool from around the world. Woolroom's mission was to try and break the frustration surrounding the undervaluing of this incredible natural fibre. Farmers were paid less than...
Find out more
Save £33.00
This item is made to order.
Leave your review here
Approximate Delivery in 4 - 6 Days
Due to the impact of Covid-19 our delivery lead times may vary at short notice. Please call for updates
---
Expert advice from our trained team
Our sleep specialists have over 50 years experience in the trade.
We won't be beaten on price. We mean that.
If you've seen something on our site cheaper elsewhere we will do our best to beat it and get you a great deal.
Award winning service since 1965
With the highest level of care and attention from our friendly family team
Product Details
35cm Deep elasticated skirt
Filling: 100% traceable & washable British wool
Naturally mould, mildew and dust mite resistant
Attachment: 35cm Deep elasticated skirt crafted from unbleached 200 thread count organic cotton
Constructed using 100% British traceable and washable wool for the ultimate natural sleep
Construction: Carded traceable & washable wool enveloped in 200 thread count organic cotton
1-2cm thick
Temperature regulating
Naturally hypoallergenic (and approved by Allergy UK)
Machine washable
Contains no synthetic lining/ materials or fibres
Wool ID® Traceable wool
Naturally flame retardant without the need for any unpleasant chemicals
More From
---
Wool Room Deluxe Washable Wool Mattress Protector
Wool Room Deluxe Washable protectors provide a temperature regulating layer to your mattress as well as protecting it. Hand-crafted from 250gsm of traceable & machine washable British wool combined with an organic cotton outer cover to provide the most natural night's sleep.

A wool mattress protector is perfect for use on a memory foam, latex or any other mattress that gets very hot with use. This will take away up to 70% of the heat given off leaving you to sleep comfortably without overheating.


Deluxe Washable Wool Mattress Protector: Technical Specification
Perfect for: Reducing the heat during your sleep as well as protecting your mattress
Filling weight: 250gsm
Filling: 100% traceable & washable British wool
Outer Fabric: 100% unbleached 200 thread count organic cotton
Attachment: 35cm Deep elasticated skirt crafted from unbleached 200 thread count organic cotton
Construction: Carded traceable & washable wool enveloped in 200 thread count organic cotton
Care Instruction: When you do come around to cleaning your washable mattress protector, we recommend machine washing on a wool/delicate cycle at 30 degrees using gentle wool detergent, a spin speed lower than 800RPM and then line drying. We do not advise tumble drying in any circumstances.
Designed and developed in the UK. Assembled in the EU.

Fully Farm Traceable and Machine Washable Wool Mattress Protectors
Not only is our Deluxe range sustainable, renewable, biodegradable and machine washable now it's also fully traceable!

There are great qualities and benefits of using wool in bedding, so the Wool Room focus has always been on buying the right kind of wool. But with the introduction of Wool Room traceable wool, we can now offer definitive proof of the sustainable, ethical nature of our washable mattress protectors - right back to the very farm.

With traceability, we can guarantee that the wool we sell has been grown responsibly, the sheep have been looked after and the land well managed; but most importantly, that British farming communities are being supported with every one of our wool protectors.


Leaders in Machine Washable Wool Mattress Protectors
It is impossible to make a wool product machine washable without using some form of treatment on the fibre. The process is complex and requires much skill and knowledge, which is why it has taken us over a decade to perfect a range that performs flawlessly, without losing any of the quality or performance that customers expect from Woolroom products.

Ordinarily, when you wash wool the moisture, heat and movement in the machine will cause it to felt and shrink. You might get lucky and get away with a single delicate wash, but over time the natural fibres in your wool mattress protector will start to damage and clump beyond repair. So how do you overcome this? The British wool we use is bathed in a chlorine solution, which smooths out the natural barbs and protects it against this damage.

The solution is then thoroughly rinsed out of the fibre (twice!) before it's added to our luxurious wool mattress protectors.

Is this process safe?

In March 2018, Wool Room tested all three of their bedding ranges at the University of Bangor for chemical off-gassing and residual chemicals. The results? No traces of chemicals or harmful toxins were found in any of the three ranges. Better yet, the above process achieves Oekotex Class 100 standard for safety. So while some brands claim to produce washable mattress protectors, unless the wool is treated in this way, it simply cannot withstand the vigorous process. So once again, Wool Room is leading the way in providing the safest and most natural sleep option whilst also delivering practicality.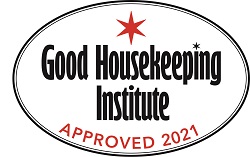 Delivering Furniture
Q. Will you assemble my furniture?
For most items delivered via The Bed Specialist - Preston Furnishing Delivery Service, delivery and installation is included. However there are a few exceptions. Items where customer self-assembly and/or installation is required include:
•Wardrobes
•Selected Children's beds
•Wall hung mirrors
We charge a fee of £50 for the assembly of all:
•Bedstead frames including Kaydian ottomans
This list is not all encompassing, and will vary from time to time as our ranges and products change. To help you we try to indicate where self-assessment is required. If you wish to engage an independent fitting service we may be able to assist you. Any suggestions we make, however, are not for companies directly linked to The Bed Specialist. You may wish to employ a tradesman of your own choice. In all cases additional local charges will apply.
Q. What happens on the day of delivery?
You will be contacted in advance by our sales team, who will advise the day we are next delivering to your area. Assuming your goods aren't self-assembly, we will position the furniture as directed and remove all packaging materials – unless you wish to keep them. Please make sure all access points are clear of obstacles. You should also ensure there is someone in your property to receive and sign for the furniture.
Q. What happens if I am out when you deliver?
We will be unable to leave your furniture and it will be returned to our store. Someone will contact you to arrange a further delivery date. There will be a re-delivery charge.
Q. Can you take my old furniture away?
Yes, in the main we can, we charge £25 per mattress or £50 per complete bed on a like for like basis. Provided your order is being installed by our own delivery team we can remove the old furniture you are replacing. Where we can, your old bed or mattress will be recycled or donated to charity. Extra items can not be disposed of.
Exceptions include:
•Upholstered Chairs and suites
•Mattresses which have been badly soiled or damadged and may cause harm when removing and storing.
•Divans or Matresses which have been left outside and are damp and mouldy.
If you are having difficulties disposing of your old furniture perhaps your local council may be able to assist you? Refusal to dispose of damadged or soiled products is soley at the discretion of our delivery team.
The only other exception is for customers who have purchased products to be delivered directly to their nominated address by our suppliers. This only affects a selected number of ranges. Further information indicating where this service is used can be found against each product it applies to.
If you have any further questions on this subject you are welcome to contact us at any time either through the store, by E-mail or telephone on 01935 423596 for further assistance.
Q. Can The Bed Specialist - Preston Furnishing store my new furniture?
Yes we can, for specified orders we can hold goods for a period of 4 weeks from receipt to our warehouse or courier without charge during that period. After 4 weeks customers will be charged storage relevant to the goods ordered and the duration of time held. The balance of the order must be paid in full after 4 weeks with risk of loss of the deposit or balance of the order against the cost of storage.
Customers will be contacted by phone or email to be advised of the charges.
Q. What if my furniture does not fit?
When ordering furniture it is important to check that it will fit into your house and your room. Please check the width and height of all doors, halls, stairways, landings and the space it has to go into carefully. Please refer to our Online Measuring Guide. If the worst happens and it really won't fit in, we will do our utmost to help you come up with an alternative. Non standard and special orders can not be returned in this instance. We will store any goods not delivered for a charge of £25 per week and a re-delivery charge of £49 when access is sorted. E-mail us at info@thebedspecialist.co.uk or phone us on 01935 423596 for further assistance.
Every product you purchase from The Bed Specialist comes with its own extensive Guarantee or Warranty. Please refer to the documentation you recieved with your purchase for the length of this cover. If no documentation is provided with a particular item then please always get in touch with our team to discuss your concerns and we will do what we can to help.
Your Guarantee and/or Warranty is dealt with through us at The Bed Specialist - and not direct with the manufacturer. We will act on your behalf in the event of a fault or complaint.

In the event of a fault or complaint please email us with your original invoice number and date of purchase with your concerns to info@thebedspecialist.co.uk and one of our team will do our best to reply within 48 hours.